Owo Museum is a museum in Owo, Nigeria. The museum was founded in 1968 to accommodate the antiquities which were formerly in the Olowo Palace. The museum contains significant archaeological artifacts and ethnographic materials discovered in the Owo area.The Owo site was first excavated in 1969-1971 by Ekpo Eyo under the auspices of the Department of Antiquities of the Government of Nigeria. Due to Owo's location between the two famous art centers of Ife and Benin, the site reflects both artistic traditions. Important discoveries include terracotta sculptures dating from the 15th century.
The Owo Museum of Antiquities portrays a humble and classical facade, yet holding an array of rich historical and archaeological artefacts which depict the early life of generations gone by. Although there is not much awareness about its significance, it remains a place for inquisitive tourists and ethnographic researchers.Founded in 1968 for the purpose of preserving the antiquities of the monarchical history of the Owo kingdom, it is also a host to famous artefacts from the two great ancient traditions of Benin and Ife. Owo's strategic location between these two traditions enriches its contents, potential and value as a tourist centre.
Underscoring its origin and its intrinsic value to the culture and traditions of the Owo people is its location within the palace confines of the Olowo, the town's monarch. The museum is the historical link between the people, their past and their ancestors. The materials are arranged into three broad sections – early civilisation, archaeological excavations and exhibition gallery.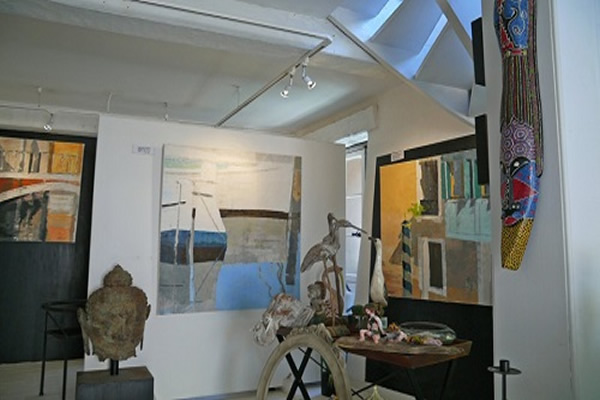 Approaching the first section, the visitor is struck by a picture of fossils unearthed in 1965, in Iwo Eleru, which is said to be the earliest man on the soil of West Africa. The skull and other skeletal remains of the "early man" is dated to be about 12,000 years. Even more striking is the fact that ancient tools were said to have been found along with the fossil. These are stone and wooden tools specially made for cutting and for agricultural purposes.
This is why some believe that but for the corruption of Western civilisation, it would have been possible for the African society to develop its tools and machinery to serve its needs in science and technology.The museum also displays an array of terra cotta heads discovered by Ekpo Eyo during the 1969 excavations in Owo. These terra cotta sculptures date back to the 15th century. Eyo carried out the excavations under the Department of Antiquities.
The Owo terra cotta heads bear a striking resemblance with those of Ife and Benin, underlining the similarities among the three cultures.A fascinating display of pictures chronicling the Igogo Festival of the Owo people stands as one of the attractions of the museum.